Dr Bernd Weichhaus > Lubberger Lehment > Berlin, Germany > Anwaltsprofil
Lubberger Lehment
Standorte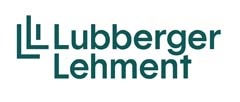 Lubberger Lehment
MEINEKESTRASSE 4
10719 BERLIN
Germany
Dr Bernd Weichhaus
Abteilung
Bernd Weichhaus focuses on competition law, trademark law, copyright and distribution law. He provides comprehensive advice prior to advertising campaigns, which he also defends in court against attacks under competition law. A further focus of his practice is the establishment and defence of selective distribution systems for manufacturers. This also includes the representation in lawsuits for trademark and copyright infringements. Finally, he conducts antitrust compliance training for companies and associations.
Position
Partner
Karriere
He began his career in 2004 with the firm Preu Bohlig & Partner, before he joined Lubberger Lehment in 2007. He became a partner in 2011. Bernd Weichhaus is regularly recommended in the JUVE Handbook of Commercial Law Firms in the areas of trademark and unfair competition law.
Sprachen
German, English
Mitgliedschaften
Ausbildung
He studied law in Marburg, Freiburg, Geneva and London.
Anwalts-Rankings
Lubberger Lehment bleibt eine der schlagkräftigsten Kanzleien in streitigen Auseinandersetzungen und baut dabei gleichzeitig die in München angesiedelte transaktionelle Praxis durch entsprechende Neumandatierungen aus. Zahlreiche internationale und deutsche Großunternehmen aus einem breiten Sektorspektrum, darunter die Luxusgüter-, Technologie- und Kosmetikbranche, gehören dabei seit Jahren zum festen Mandantenstamm. Die Bekämpfung von Produktfälschungen ist ein Kerntätigkeitsfeld des Teams und insbesondere von Martin Fiebig und Benjamin Koch. Neben ihnen bilden Kai Schmidt-Hern (Schwerpunkt auf der Luxusgüter- und Medienbranche sowie auf der Start-up-Beratung), Rani Mallick (Schwerpunkt auf Produktfälschungen, Imitationen und Parallelimporten) und Bernd Weichhaus (Schwerpunkt auf Direktvertrieb und Verbraucher-Irreführung) sowie die beiden Namenspartner Andreas Lubberger (Schwerpunkt in der Luxusgüterbranche, insbesondere in vertriebsrechtlichen Fragen) und Cornelis Lehment (Schwerpunkt auf der Luxuskosmetikbranche, Vertriebsrecht und Parallelimporten) die tragenden Pfeiler der Praxis.
Lawyer Rankings
Top Tier Firm Rankings
Firm Rankings