Dr Andreas Lubberger > Lubberger Lehment > Berlin, Germany > Anwaltsprofil
Lubberger Lehment
Standorte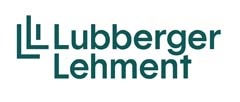 Lubberger Lehment
MEINEKESTRASSE 4
10719 BERLIN
Germany
Dr Andreas Lubberger
Abteilung
Trademarks/Unfair Competition/Anti-trust and distribution law.
Position
Partner
Karriere
After his admission to the Bar in 1989, he headed the Frankfurt IP team of Oppenhoff, which later merged with Linklaters. In 2004 Dr Lubberger left Linklaters to found Berlin boutique Lubberger Lehment with Cornelis Lehment, handling unfair competition and trademark law. Their goal to become one of the leading trademark practices in Germany was achieved in 2009 when Lubberger Lehment was named IP Firm of the Year by JUVE magazine. Andreas Lubberger has a reputation for high-end litigation with a long track record of cases going up to the German Federal Supreme Court and the European Court of Justice. Lately the firm had celebrated his success in the CJEU landmark-case Coty vs. Akzente (C-230/16). Andreas also regularly contributes to the academic world with speeches, articles and books.
Sprachen
German/English
Mitgliedschaften
For a number of years, he has been an adjunct academic teacher at Berlin Humboldt University, where he lectured younger IP lawyers. He has founded the MARQUES team for famous and well-known marks. Within the German Association for the Protection of Intellectual Property (GRUR), Andreas is a member of the Trademark and Unfair Competition Working Group, which regularly contributes comments and proposals to the whole association and the German government. Andreas is counsel to the German Trade Mark Association (Markenverband) and he chairs a legal working group of the German "Meisterkreis"; a recently founded association of German brand owners in high-end markets. Within the International Trademark Association, Andreas is a member of the Academic Committee and he has been active in the Famous and Well-Known Marks-, Parallel Imports- and Internet- Committees previously.
Anwalts-Rankings
(Führende Namen)
Bei Lubberger Lehment geht der Ausbau der transaktionellen Praxis weiter voran, ohne dass die forensische Praxis an Prestige und Schwung verliert. Die Kanzlei ist marktbekannt für ihre erfolgreiche und umfangreiche Tätigkeit für Luxusgüterunternehmen, ist aber auch außerhalb dieses Sektors häufig in Grundsatzverfahren sichtbar und prägt auf diese Weise die deutsche Rechtslandschaft seit ihrer Gründung 2004. Zum Mandantenstamm zählen überwiegend große deutsche und internationale Unternehmen, die man auch in Produktpiraterie- und der Entwicklung von Marken- und Designportfolios unterstützt. Zu den Hauptansprechpartnern gehören die Gründer Andreas Lubberger (Marken-, Design- und Wettbewerbsrecht) in Berlin und Cornelis Lehment (Wettbewerbs- und Markenrecht) in Hamburg sowie die Berliner Kai Schmidt-Hern (insbesondere Medien- und Luxusgütersektor sowie Start-up-Beratung), Martin Fiebig (insbesondere Produktpiraterie, Handelsplattformen, Grenzbeschlagnahmen, IP-Begleitung von Transaktionen) und Rani Mallick (unter anderem Influencer Marketing, Produktfälschungen, Parallelimporte). Benjamin Koch (IP-Begleitung von Transaktionen, Marken- und Designrecht) ist der Hauptkontakt für das Münchener Büro.
Lubberger Lehment bleibt eine der schlagkräftigsten Kanzleien in streitigen Auseinandersetzungen und baut dabei gleichzeitig die in München angesiedelte transaktionelle Praxis durch entsprechende Neumandatierungen aus. Zahlreiche internationale und deutsche Großunternehmen aus einem breiten Sektorspektrum, darunter die Luxusgüter-, Technologie- und Kosmetikbranche, gehören dabei seit Jahren zum festen Mandantenstamm. Die Bekämpfung von Produktfälschungen ist ein Kerntätigkeitsfeld des Teams und insbesondere von Martin Fiebig und Benjamin Koch. Neben ihnen bilden Kai Schmidt-Hern (Schwerpunkt auf der Luxusgüter- und Medienbranche sowie auf der Start-up-Beratung), Rani Mallick (Schwerpunkt auf Produktfälschungen, Imitationen und Parallelimporten) und Bernd Weichhaus (Schwerpunkt auf Direktvertrieb und Verbraucher-Irreführung) sowie die beiden Namenspartner Andreas Lubberger (Schwerpunkt in der Luxusgüterbranche, insbesondere in vertriebsrechtlichen Fragen) und Cornelis Lehment (Schwerpunkt auf der Luxuskosmetikbranche, Vertriebsrecht und Parallelimporten) die tragenden Pfeiler der Praxis.
Lawyer Rankings
Top Tier Firm Rankings
Firm Rankings