Dr Arno Frings > Fringspartners > Dusseldorf, Germany > Anwaltsprofil
Fringspartners
Standorte

Fringspartners
KÖNIGSALLEE 76-78
40212 DÜSSELDORF
Germany
Dr Arno Frings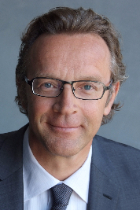 Abteilung
Employment Law
Position
Partner
Karriere
Dr Frings is a founding partner of fringspartners Arbeitsrecht, one of Germany´s leading employment law boutiques. Prior to the founding of fringspartners, Dr Frings managed the German employment law practice group of the major international law firm Orrick.
He advises medium-sized and multinational companies in all employment law issues. Dr Frings' practice also focuses on the defence of board members, managing directors and other executive staff. Dr Frings' counselling experience ranges from working with clients on reductions in force, complex employment disputes, the negotiation of collective bargaining agreements and shop agreements to complex international restructuring issues. He has substantial litigation experience in all employment related matters. Numerous well-known German and international companies rely on Dr Frings' expertise.
Sprachen
German, English
Mitgliedschaften
Dr Frings is a frequent lecturer and author on employment law issues, with extensive experience in training of executive staff. He is a member of the Working Group of Certified Labor Lawyers, the German Bar Association, the Working Group of Certified Employment Lawyers, the International Bar Association (IBA), the European Employment Lawyer's Association (EELA), the German Labor-Court Association, Marketing-Club eV and the Rotary Club Duesseldorf-Karlstadt.
Ausbildung
Admitted to the German Bar in Berlin 1986.
Studied at the University of Bielefeld, Munich, Muenster and Berlin. Promotion (Dr. iur 1989).
Anwalts-Rankings
Die auf die arbeitsrechtliche Beratung ausgerichtete Boutique Fringspartners zählt neben Unternehmen auch Organvertreter und Führungskräfte zu den Mandanten, die man umfassend im Arbeitsrecht einschließlich diverser arbeitsgerichtlicher Verfahren betreut. Zum Kernteam zählen der auf Restrukturierungen spezialisierte Michael Bogati, dessen Tätigkeitsbereich die Verhandlungsführung mit Arbeitnehmervertretern sowie die Bearbeitung tarifvertragsrechtlicher Fragestellungen einschließt, Betriebsverfassungsrechtsexperte Ulrich Wahlers, der zudem komplexe Rechtsstreitigkeiten führt, und Namenspartner Arno Frings. Er legt seinen Schwerpunkt auf die Beratung und Vertretung von Geschäftsführern und Vorständen bei diversen Dienstverhältnissangelegenheiten einschließlich damit im Zusammenhang stehender Haftungsfragen.
Lawyer Rankings
Top Tier Firm Rankings
Firm Rankings