Dr Jan Dreyer > Arnecke Sibeth Dabelstein > Hamburg, Germany > Anwaltsprofil
Arnecke Sibeth Dabelstein
Standorte

Arnecke Sibeth Dabelstein
GROSSE ELBSTRASSE 36
22767 HAMBURG
Germany
Dr Jan Dreyer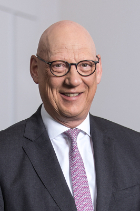 Abteilung
Marine Trade Energy, especially shipbuilding and supply industry, offshore energy, ship finance, plant construction, insurance law, general trade and commercial law.
Position
Attorney at law, managing partner of Dabelstein & Passehl, Hamburg.
Karriere
1985 qualified with first state exam (erstes Staatsexamen), 1989 qualified with the second state exam (zweites Staatsexamen) and admitted to the bar in August 1989 in Hamburg, Germany 1991-1993 lawyer at international law, Hamburg, 1992 doctorate in insurance law, 1993-1996 in-house lawyer at the German shipyard, Blohm + Voss AG, Hamburg, 1996 lawyer at Dabelstein & Passehl, 2000 – 2013 deputy managing partner, 2007 qualified as "Fachanwalt für Versicherungsrecht" (specialised lawyer for insurance law) at the Hamburg Bar Association, since 2013 managing partner. Jan Dreyer was named in the "Top Ten Law Personalities" in the new Lloyd's List Top 100, 2011. Legal 500 ranked as: Leading Individual Maritime and Transport Law 2013, 2014, Legal 500 EMEA and US Editions 2014: "Jan Dreyer is a very good and very qualified all-rounder". "European Legal Experts", "Who is Who Legal" and "Guide to the World's Leading Insurance and Reinsurance Lawyers": Expert in the areas of shipping law and insurance law. Best Lawyers/Handelsblatt 2017 – Maritime Law and Transportation Law, Lawyer of the Year.
Sprachen
English
Mitgliedschaften
German Maritime Arbitration Association (GMAA), IBA International Bar Association (Chair 2013/2014, Maritime and Transport Committee), Versicherungswissenschaftlicher Verein e.V. Hamburg, Hamburg Lawyers' Association, section insurance law, transport law; German Association for International Maritime Law (DVIS).
Ausbildung
1978-1980 trained as a banker in Hamburg with Dresdner Bank AG, 1980-1985 law school at the Universities of Hamburg and Freiburg i.Br., Germany.
Anwalts-Rankings
Arnecke Sibeth Dabelstein bietet norddeutschen Mandanten auch über die traditionellen Kernkompetenzen im Transport- und Schifffahrtsrecht hinaus eine Rundumberatung und kann bei Bedarf auf Spezialisten an anderen Standorten zurückgreifen. Weitere Schwerpunkte sind das Versicherungsrecht sowie das Energierecht und speziell der Bereich erneuerbare Energien. Daneben zählen die Bereiche Arbeitsrecht, Corporate und Commercial, IP und IT zum Beratungsportfolio. Für die Beratung von Energieunternehmen wird Oliver Peltzer empfohlen, während das Versicherungsrecht zu Dieter Schwampes Stärken zählt. Maximilian Guth widmet sich vorrangig der Vertragsgestaltung sowie Streitigkeiten. Im Maritime-Bereich zählen Esther Mallach und Jan Dreyer zu den Kernpartnern.
Bei Arnecke Sibeth Dabelstein ist man seit der Fusion 2018 dazu in der Lage, den kompletten Industriezweig der maritimen Wirtschaft umfassend zu bedienen. Neben klassischen Themen wie Schiffsfinanzierung, Schiffbau und Transaktionen kann das breit aufgestellte Team auch bei kartell- und vergaberechtlichen sowie öffentlich-rechtlichen Fragen behilflich sein. Komplettiert wird dieses Angebot durch Kompetenzen in der Konfliktlösung. Jan Dreyer, der seinen Schwerpunkt auf die Vertragsgestaltung und -verhandlung legt, leitet die Gruppe gemeinsam mit Olaf Hartenstein, der das internationale Handels-, Transport- und Zivilverfahrensrecht abdeckt. Dieter Schwampe ist besonders für seine Expertise im Seeversicherungsrecht bekannt, wo er oftmals auch die Prozessvertretung übernimmt. Reedereien und Offshore-Unternehmen wenden sich für die Gestaltung und Verhandlung verschiedener Verträge regelmäßig an Marco Remiorz. Jan Tjarko Eichhorn rundet die Partnerriege mit seinen fundierten Kenntnissen zu Restrukturierungen und Sanierungen in der maritimen Wirtschaft ab.
Lawyer Rankings
Top Tier Firm Rankings
Firm Rankings