Dr Marco Remiorz > Arnecke Sibeth Dabelstein > Hamburg, Germany > Anwaltsprofil
Arnecke Sibeth Dabelstein
Standorte

Arnecke Sibeth Dabelstein
GROSSE ELBSTRASSE 36
22767 HAMBURG
Germany
Dr Marco Remiorz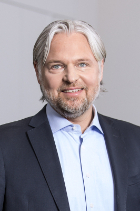 Abteilung
shipping law/ transport law/ logistic projects/ aviation - See more at: http://www.legal500.com/firms/10879-dabelstein-passehl-rechtsanw-lte-partgmbb/offices/11085-hamburg-germany/lawyers/64657#sthash.8BPkMk7O.dpuf
shipping law/ transport law/ logistic projects/ aviation - See more at: http://www.legal500.com/firms/10879-dabelstein-passehl-rechtsanw-lte-partgmbb/offices/11085-hamburg-germany/lawyers/64657#sthash.8BPkMk7O.dpuf




shipping law / transport law / logistic projects / aviation
Position
shipping law/ transport law/ logistic projects/ aviation – See more at: http://www.legal500.com/firms/10879-dabelstein-passehl-rechtsanw-lte-partgmbb/offices/11085-hamburg-germany/lawyers/64657#sthash.8BPkMk7O.dpufgng
Managing Partner
Lawyer and service provider to the (Transport) industry since 2001; comprehensive knowledge of drafting and negotiating of project, delivery and logistics agreements for freight forwarders, shipping companies, airlines, airports, offshore companies, trade and the manufacturing industry; solution oriented advice on transport liability, cargo and hull damage for all carriers, insurers and P&I Clubs, experienced litigator, arbitrator. He joined Dabelstein & Passehl in 2004, became partner in 2008 and is deputy managing partner since 2013.
Karriere
Marco held the position of the President of the Commission on Transport Law at the AIJA (International Association of Young Lawyers) from 2008 – 2011 as well as deputy chairman of the Transport Law Committee of the ABA (American Bar Association, International Law Section) from 2001 – 2015. Currently he is a lecturer on transport law (Helmut-Schmidt-Universität) and insurance law (University of Hamburg).
Sprachen
German English French
Mitgliedschaften
American Bar Association SIL, past president AIJA Transport law comittee, German Transport Law Association, German Maritime Arbitration Association (GMAA), Transportation Lawyers Association (TLA)
Ausbildung
Marco qualified as a German lawyer in January 2001. After studying law at Bonn University and Université de Lausanne he worked with the legal department of a major German subcontractor for the automotive industry and thereafter moved to an international law firm in Fresno, California. Marco Remiorz was employed with a transport- and insurance law orientated law firm in Hamburg from 2001 until 2004. He obtained his legal doctorate at the Technical University of Dresden in 2005.
Leisure
cooking, golf, running
Anwalts-Rankings
(Führende Namen)
Arnecke Sibeth Dabelstein überzeugt als Marktführer in den Bereichen Transport, Aviation und Logistik mit der Unterteilung in zahlreiche Schwerpunktgruppen zur gezielten Bearbeitung von Schnittstellenthemen. Der One-Stop-Shop für die Transportbranche bietet unter der Gesamtleitung von Oliver Peltzer und Stellvertreter Holger Bürskens umfassende Rechtsberatung zu industriespezifischen M&A-Transaktionen, der Vertragsgestaltung und Streitigkeiten. Besonders gefragte Untergruppen sind beispielsweise der Bereich Logistikimmobilien um Markus Schmitt sowie das Gebiet Digitalisierung und Zukunftstechnologie mit Claudia Hamm. Ulrich Steppler vertritt vorwiegend Fluggesellschaften und die Luftverkehrsindustrie, während Marco Remiorz Spediteuren bei Streitigkeiten und Schadensfällen beiseite steht. Im Transaktionsbereich ist Katja Brecke hervorzuheben und auf Counsel-Ebene überzeugt Carsten Vyvers bei der Abwehr von Schadensersatzansprüchen sowie der Durchsetzung von Frachtlohnansprüchen.
Bei Arnecke Sibeth Dabelstein ist man seit der Fusion 2018 dazu in der Lage, den kompletten Industriezweig der maritimen Wirtschaft umfassend zu bedienen. Neben klassischen Themen wie Schiffsfinanzierung, Schiffbau und Transaktionen kann das breit aufgestellte Team auch bei kartell- und vergaberechtlichen sowie öffentlich-rechtlichen Fragen behilflich sein. Komplettiert wird dieses Angebot durch Kompetenzen in der Konfliktlösung. Jan Dreyer, der seinen Schwerpunkt auf die Vertragsgestaltung und -verhandlung legt, leitet die Gruppe gemeinsam mit Olaf Hartenstein, der das internationale Handels-, Transport- und Zivilverfahrensrecht abdeckt. Dieter Schwampe ist besonders für seine Expertise im Seeversicherungsrecht bekannt, wo er oftmals auch die Prozessvertretung übernimmt. Reedereien und Offshore-Unternehmen wenden sich für die Gestaltung und Verhandlung verschiedener Verträge regelmäßig an Marco Remiorz. Jan Tjarko Eichhorn rundet die Partnerriege mit seinen fundierten Kenntnissen zu Restrukturierungen und Sanierungen in der maritimen Wirtschaft ab.
Lawyer Rankings
Top Tier Firm Rankings
Firm Rankings