Welcome to the second Legal 500 Deutschland newsletter! We are so pleased to once again bring you key insights from our editorial team, whilst discussing a theme that is relevant to our legal network within Germany.
In this issue, we explore the concept of internationality within the German market, as we witness increasing numbers of boutique firms extending their reach internationally. We hear from our sponsor Kunz Rechtsanwälte, whose team has been bolstered by the hire of Helmann Knutt, bringing a wealth of cross-jurisdiction experience to the strong, regional firm. Christian Rosinus, from international boutique firm Rosinus | Partners also gives his perspective on how white-collar crime specialists operate in international markets. Our Editor Anna Bauböck, and deputy editor Dana Ferchland, discuss how international mandates are considered within the editorial rankings and we delve into the methodology behind their research. I would also like to thank our contributors Florian Engel, Timo Spitzer and Hans-Michael Stracke, for providing a vital insight into their approach, when tasked with bringing in external expertise.
We once again extend our congratulations to all the firms that have been recognised by our independent editorial team in The Legal 500 Deutschland 2021 rankings, which were released earlier this month. In a year of unprecedented change and seismic developments within the market, this is a huge achievement. To both our newly ranked up-and-coming firms and our stalwarts of the legal market, many congratulations.
Please enjoy this newsletter, a PDF version of this newsletter can be found on the following link:
https://indd.adobe.com/view/44fb5492-b23c-4bdc-8777-922578e143a2
Best wishes,
The Legal 500 Deutschland team
Contact: Zara Collings
Editors' message


Anna Baubock & Dana Ferchand, The Legal 500 Deutschland
First and foremost, we are pleased to announce the 2021 The Legal 500 Deutschland edition, which is now available online, and would like to thank all firms for participating in our research. We are delighted about all the positive feedback and already full of ideas for the next guide. If you have any suggestions, please do get in touch as we head straight into planning mode for the next round of research.
A common post-publication question is how we actually arrive at our rankings. A key factor in our ranking decision-making has always been the complexity of the work. Cross-border matters are one good indicator, and as a global guide to the best law firms worldwide, The Legal 500 does put a certain emphasis on international work.
Indeed most commercial firms featured in our guides will claim an international reach, but this cross-border complexity needs to be visible in the highlight matters in the firm's submission. Since our research is conducted year by year, researchers may look for consistency of cross-border work from one submission to the next. When evaluating an international matter, is it simply a foreign client or are there in fact different jurisdictions involved? Is the matter handled by one single firm with an international presence? Are there not only German lawyers visible on the matter, but also partners in other jurisdictions?
Alternatively, perhaps the matter was handled by a local firm with a best friends or similar network. The mention of such networks in the submission may be a good sign hinting at regular cross-border work, but are these best friends firms visible in the highlight matters?
Within the lawyer team set-up, the presence of native speakers from other countries that are particularly relevant for certain types of work can be telling. Of course, an international firm presence is a pertinent factor, but – with a quick glance at our own global rankings – we will be taking into consideration whether those offices in other relevant jurisdictions have equally strong practices.
Traditionally, The Legal 500 Deutschland guide has been split into two broader sections: our rankings by practice area and our regional rankings. In the latter, we discount any international firms or boutiques and examine the most important firms within a particular region according to their broad expertise in commercial law. Key factors here include strong roots within said geographical area and a good range of regional clients.
Bearing in mind the above-described importance of international work to our rankings by practice area, the idea behind this division within the guide was to create a platform for recognising smaller and mid-sized firms' work, which may otherwise be overshadowed by the big global entities often represented in our rankings.
Over the years, however, we have observed a shift, whereby an increasing number of firms previously ranked as regional players have achieved mentions in our rankings by practice area. This certainly speaks to the fact that a significant international scope of work is not exclusive to international firms, and smaller, mid-sized independent entities in Germany too are successfully reaching beyond domestic borders.
---
The law firm perspective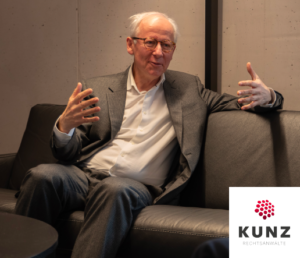 Hermann Knott, Senior Partner, KUNZ Rechtsanwälte
The beginning of the New Year sees Hermann Knott join KUNZ Rechtsanwälte as a Senior Partner. Alongside expertise as a transactions lawyer for international markets, he has obtained substantial experience in issues relating to law firm management topics, having co-founded previous law firms. Knott's decision to join KUNZ because of its dynamic and open partnership culture, which encourages initiatives such as supporting further international expansion under his leadership.
Tell us about your own experience of working in firms of different sizes. What prompted you making the move to Kunz from a large firm environment?
The decisive moment for my decision to join KUNZ and to ask the members of my team to follow suit, was the first round of talks. Almost all partners attended and they all struck me as convincing personalities with the highest dedication to comprehensive client service while observing the highest quality standards. At the same time, they listen to each other and are ready to take well-prepared, forward-looking decisions. This is the most prosperous environment for junior lawyers to develop, for experienced lawyers to work on expanding the practice, and for clients to be provided the best and most comprehensive services. Returning home that night, I was convinced the partners were prepared to continue the path towards balanced growth and further expansion associated with my arrival.
Such a positive work culture finds its most fruitful ground in a firm on a dynamic path of growth which still heeds a personal connection among its partners. At larger firms, procedures have to be institutionalised, putting stronger limitations on the impact of the contribution made by each partner individually.
At KUNZ, the path from decision-making to implementation is a straight line – fast, but contemplated, and clear, but balanced. A good example is the Business Guide for Germany which we decided to prepare and quickly completed. It serves to give international clients practical guidance when entering the German market, and is concise and based on long-standing experience – focused on what foreign investors really need to know, not an abstract paper.
In non-institutionalised firms such as KUNZ, individual strengths and personal commitment have the strongest impact. I enjoy writing on legal issues, giving talks, and organising as well as moderating panels on M&A, international arbitration and law firm management issues. This enormously enhances the firm's overall reputation and the recognition of our substantial expertise in a competitive environment.
Given your broad expertise in what foreign clients expect, how do you assess the position of KUNZ?
It is excellent, due to its strong existing platform and attitude of the partners and the whole team. What counts in the international arena is sensitivity to cultural nuances, collaboration with excellent local firms in foreign jurisdictions and efficiently managing the integration of components originating from different providers into a single effective product. KUNZ has clients which are hidden champions, and managing their international expectations with sensitivity has been a hallmark of the firm's client approach so far. This pragmatic and realistic attitude has allowed KUNZ to realise the enormous additional potential available to expand its international practice.
So, in practical terms your conclusion is that KUNZ is well positioned to handle international work?
Oh yes. The open and dynamic working style as well as the sensitivity for cultural differences of the lawyers in the firm coupled, of course, with high quality and an efficient way of rendering services are the main reasons for my optimistic view. Add to that a seamless partnership with local firms in foreign jurisdictions, and KUNZ will be able to perfectly handle cross-border projects, both inbound into Germany and outbound investments. From a domestic perspective KUNZ has also been involved in projects which would otherwise be assigned to large firms. This gives testimony to the fact that the differences between work typically assigned to large and medium-sized firms is becoming less and less defined.
What advice would you give to applicants seeking entry-level, advanced or senior positions?
In today's market environment, when choosing a firm to join young lawyers take a broader approach. The way technology is applied in efficiently rendering legal services and training plays an important role in addition to always-necessary substantive skills. Advanced technology is becoming an ever-more important part of daily life affecting law firms of all sizes equally.
At KUNZ, we are dedicated to training our young lawyers by offering them a broad experience in basic areas relevant for a practicing attorney and through specialising in the field of one of our competence centres. They then gradually advance into managing client matters more and more independently according to their personal development.
KUNZ' culture reaches beyond those features and is built on the shared values of a coherent and integrated partnership and excellent individual performance. When I had my first meeting with the partners only 18 months after KUNZ was formed out of the merger, I could not recognise who had formerly belonged to which legacy firm, a strong indication of how well the partnership had integrated in such a relatively short period of time. This experience was an encouraging message to me for my future success collaborating with my new partners.
---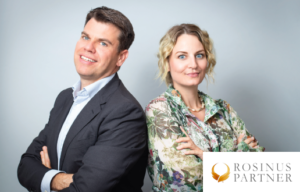 Dr. Christian Rosinus, Partner, Rosinus|Partner
Dr. Christian Rosinus is the name partner of Rosinus|Partner, a nationally- and internationally-active firm specialising in providing clients with advice and defence in relation to white-collar crime. Rosinus' attorneys deal with white collar crime and tax offences, compliance, regulatory penalty and sanction procedure and management liability. Before founding Rosinus|Partner, he and co-partner Dr. Michelle Wiesner-Lameth worked in leading national and international corporate law firms for many years.
Your law firm is already highly prized despite its relatively young age – what makes Rosinus|Partner so special in the market?
First of all, it's got a very solid background. When Michelle and I decided to get started with Rosinus|Partner, we were both not only very experienced in the fields of white-collar crime and compliance but, because we had worked in highly renowned corporate law firms for many years, we had a deep understanding for the whole corporate and tax law environment. You could say we embody exactly the competence mixture which is in demand at present – we have substantial experience as defense lawyers paired with a solid sense for the practical constraints of enterprises. On top of that, we are a completely independent player in the market.
What else do you contribute to the legal community?
We are quite active in the area of legal policy. I am a co-founder of Germany's well-known Economic Criminal Law Association (WisteV) and at Rosinus|Partner we're running a podcast and blog called Rosinus On Air, https://rosinus-on-air.com/ which gives the benefit of our insight to our contemporaries.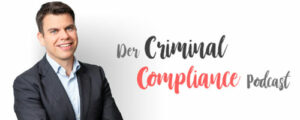 Your work regularly reaches beyond the country's borders. Could you speak about the international aspect of what the firm does?
In everyday work, our advice is very often of an international nature. Here, we benefit from many years working at international corporate law firms who made us trusted contacts for international clients. That applies all the more so since we are well aware of the practices of international commerce, have fluent proficiency in business English and extensive experience in cross-border matters. As a result of our international work we can rely on a wide network of specialist attorneys and consultants in centres of commerce worldwide that we can recommend who share our professional approach and working methods.
What does that indicate for your future work and team?
Due to all the strengths I've mentioned, we'd like to develop ourselves as a leading white collar crime, tax crime and compliance law firm internationally. We are in the prime of our careers, which benefits both us and our clients, and we're doing a lot in terms of team building. That includes business development and coaching procedures aiming at further sharpening our profile, asking ourselves both how we can work together even more effectively and efficiently, but also, 'what's best for the client and the team?'. There are wonderful colleagues with us, who all have specific skills which we want to – and will – strengthen even further.
What about the Legal Tech angle? How far is technology changing the way you interact with your clients and the services they can benefit from?
We consider Rosinus|Partner to be a technologically skilled law firm. We have invested quite a sum in this area to trigger efficient work and provide a greater value for money. We developed our own tools in order to search and filter large databases such as data files, emails and so on, and then optimised these tools for our work in the firm.
What advice would you give to applicants seeking entry-level positions?
We are always looking for lawyers as well as for trainee lawyers, interns and research assistants who want to expand their education in our key areas. Here, a broad and accurate legal education, as well as very good English skills, are mandatory. In our opinion, the subjective component of identification with what we're doing is just as important, however. You want to be a criminal lawyer in the field of white-collar crime? So be enthusiastic about white collar crime and compliance rules, and you will enjoy a dynamic environment at Rosinus|Partner. And finally, as it also says on our homepage, have a sense of humour. This is going to improve our working atmosphere, which is extremely valuable.
---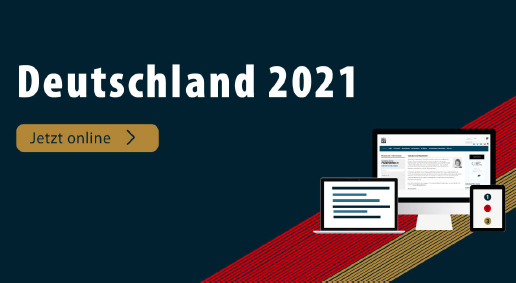 ---
The GC perspective
Choosing the right external counsel to work with is one of the most important decisions in-house counsel have to make, especially when they are being instructed for something of strategic importance. When the matter is one that falls outside one's home jurisdiction, the stakes are ramped up even further – and that's all without taking into account the further difficulties Covid is imposing on everyone in the business world right now. How, then, to locate the right overseas external counsel, and what are the best ways to grade firms that are not even based in your own country? Should personal connections, whatever these may be, play a central part in deciding? Are international firms your best bet, or are local or boutique firms the way to go? And what role should legal rankings play in evaluating just how effective the assistance you receive will be? In this edition of The Legal 500 Germany Newsletter, we asked some of the country's top in-house legal to give their take on this perennial challenge. Many thanks to Florian Engel, Timo Spitzer and Hans-Michael Stracke for speaking to us, and to sponsor firms KUNZ and Rosinus | Partner for making the newsletter possible.
---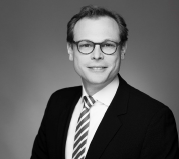 Florian Engel, General Counsel, Reverse Logistics Group
Florian Engel's move into in-house legal work in 2012 with Avandeo bookended a successful stint in practice at Shearman & Sterling, BEITEN BURKHARDT and Buntscheck Rechtsanwälte. A high-level role with Telefónica followed before he settled into his current role as group general counsel and chief compliance officer at Reverse Logistics Group in mid-2019. He now oversees an expansive set of responsibilities for the company from his base in Munich.
When choosing an overseas law firm to use, what are the main ways you identify firms to approach? Do you have a specific process for this or is it done on a more ad hoc basis?
We do not have a specific process for approaching an overseas law firm, we do it on an ad-hoc basis. One informal pattern that I can detect when thinking about it now is that when there is a more operative or smaller matter on a daily business basis, we mandate a domestic law firm which is recommended or known by our local employees. Good examples of when we do this are labour law and trade law matters. In case of a strategic- or corporate-related matter, we tend to approach a local office of an international law firm with which we have had a good relationship in previous domestic matters.
How important are personal connections in deciding which firms to work with, or is it a matter of simply looking for those with the best expertise in the relevant area?
It is a mix of both, the personal connections and best expertise, but the personal connection is the gateway to a successful professional relationship; the driver for the initial approach is personal connection to lawyers and knowledge of the local law firms of our local colleagues. For the second step, we try to find out whether the stated expertise of the approached law firm is given in the relevant case. If this is in doubt, we ask the approached lawyer for a recommendation of a colleague for the specific case. Once again, the process begins with a personal connection forming the base.
What are your main considerations when choosing whether to outsource your international legal work? Would you usually do so only under specific circumstances or more generally?
Our general approach is to cover as much as possible internally, as we do not see ourselves in the legal department as merely a coordination team in legal workstreams, but rather as a service provider delivering content. However, as the individual education of the legal team members is according their own jurisdictions, we are forced to ask for local lawyers' support when getting in touch with a foreign jurisdiction. Any time we leave the area of pure contractual work for usual business, which follows mostly the same principles across the world, we outsource the matter at the earliest possible stage to a local law firm. This avoids any time-consuming misunderstandings or mistakes which risk the operation or could even lead to damages at a later stage, which would put the company and especially the legal team into a bad position. Usual areas in which the matter needs to be outsourced are topics related to local taxes, local labour law, local environmental compliance or local securities and pledges.
Do you generally approach large legal companies with an international presence or do you look into domestic law firms in the countries involved?
We decide this on a case-by-case basis and based on the matter in question. Generally, we tend to give the more operative questions on a daily business level to domestic law firms. The more strategic matters, especially projects such as new market entries, setting up new offices or corporate related matters, we tend to handover to local offices of large international law firms.
---

---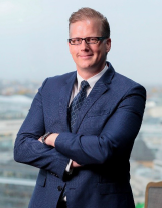 Timo Matthias Spitzer, Head of Legal Corporate and Investment Banking Germany, Austria and Switzerland, Santander
Timo Spitzer stands out as among the most proactive and recognisable in-house counsel in Germany, both for his work with Santander and for his tireless advocacy of ethics and general excellence in legal work through his regular appearances at roundtables and panel meetings. His earlier career in private practice with, among others, Norton Rose Fulbright led him to work closely with in-house legal teams and cultivated the passion for in-house legal work which remains with him to this day.
When choosing an overseas law firm to use, what are the main ways you identify firms to approach? Do you have a specific process for this or is it done on a more ad hoc basis?
At Santander Legal Frankfurt my colleague Cedric Liesens and I are responsible for managing legal aspects of global transactions with our multinational customers headquartered in Germany, Austria and Switzerland. Therefore, in many cases we need to instruct overseas counsel. Instructions for locally-qualified counsel are ideally based on our previous experiences with that specific lawyer. In many jurisdictions, we have established solid and mutually beneficial relationships with law firms, based on trust and confidence gained through transactional work. In cases where such a relationship does not yet exist, we ask our usual go-to advisors who know and understand our expected level of service to recommend external counsel, especially in countries where we do not regularly engage legal services. We also reach out to the global legal team based in Boadilla del Monte, Spain.
How important are personal connections in deciding which firms to work with, or is it a matter of simply looking for those with the best expertise in the relevant area?
As an in-house legal department, we take responsibility vis-à-vis the business teams for the external legal counsel that we appoint. This means that, ideally, we can rely on established relationships with external counsel based on trust. This is the best way to ensure a smooth handling of the transaction in a cost-efficient and commercially-minded manner. Personal connections, therefore, are essential. For unknown geographies and more uncommon jurisdictions, in addition to the recommendations by our usual trusted advisors, we are thankful for the global expertise offered by organisations such as The Legal 500, which issue their comparative legal guides that highlight exceptionally qualified counsel.
What are your main considerations when choosing whether to outsource your international legal work? Would you usually do so only under specific circumstances or more generally?
Whether to – and when to – instruct foreign qualified external counsel depends on the nature and scope of the transaction and the stakeholders involved. It also may depend on whether we already have a locally-qualified attorney among the lawyers in our group. For more complex tasks, mandating of an external firm is always advisable because it helps mitigate potential issues that may arise. It also may help local counsel focus on "business as usual" as a large transaction may require a significant amount of time and attention from local resources which is an increasingly sparse commodity given an increased workflow.
Do you generally approach large global law firms with an international presence or do you look into domestic law firms in the countries involved?
The nature and scope of the transaction and the parties involved would influence the mandating decision, and, in particular, whether we need to engage a major international law firm or a boutique local law firm. Smaller firms may potentially save costs, but there are times when large international firms may offer deeper expertise or more creative staffing options. In any case, it is imperative that a mandated external counsel understands that he or she must contribute to getting the job done in a manner that satisfies internal and external clients' expectations, whilst meeting all commercial objectives in a legally and ethically sound manner. In that respect, external counsel needs to be commercially mindful, responsive and cost-efficient. They need to have a high level of knowledge on the relevant law, the business area involved and the interplay between the two.
---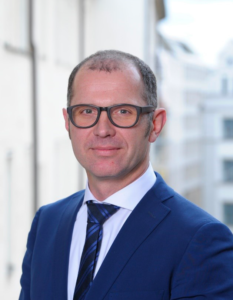 Hans-Michael Stracke, Director and Senior Legal Counsel, Samsung SDI EuropeAn experienced in-house counsel with senior in-house assignments at Johnson Controls, Vaillant and Meritor under his belt, Hans-Michael Stracke is now director and senior legal counsel of Samsung SDI Europe where he oversees the company's mobile device battery and automotive operations among others, also liaising closely with US-based contemporaries. On the private practice side, Stracke has worked at Bird & Bird as an automotive sector specialist.
When choosing an overseas law firm to use, what are the main ways you identify firms to approach? Do you have a specific process for this or is it done on a more ad hoc basis?
Primarily, it is an evaluation of the present panel of firms if there is a suitable fit for a specific task already on board. In the (rather unlikely) event that this is not yet the case I will identify possible fits based on the recommendations of colleagues in the legal department and from our panel firms. We then vet this experience against the law firm information available, for instance from The Legal 500. This may, depending on the matter at hand and if time allows, even be followed by a pitch.
How important are personal connections in deciding which firms to work with, or is it a matter or simply looking for those with the best expertise in the relevant area?
Both are important, depending on the matter to be solved. The more prominent (in the sense of a "bet the company" issue) the matter is, the less relevant any personal connections are. Personal connections are rather of more relevance with lower value-add or routine matters with low(er) risk exposure but for which smooth and timely execution is of the essence.
What are your main considerations when choosing whether to outsource your international legal work? Would you usually do so only under specific circumstances or more generally?
Luckily, we are sufficiently staffed, both from a headcount and also an experience perspective. Hence, we try to do as much as possible with internal resources. With that said, you can hardly retain all expertise required for a globally operating company in-house. Similar to – probably – most inhouse teams, we focus on the highest value add work for our business to be performed in-house and to seek assistance above and below. Typically, this will be in the case of litigation (simply driven by representation requirements) or whenever the potential exposure for the company is truly becoming significant (mainly also from a reputation perspective).
Do you generally approach large legal companies with an international presence or do you look into domestic law firms in the countries involved?
Both find the way on our list. It is probably a slight tendency towards larger firms but local firms and boutique firms, are also approached. It ultimately depends on the specific matter and the required expertise. Top expertise may be found in a boutique firm for a specific case.
---
Upcoming events with The Legal 500 Deutschland
Commercial Arbitration Summit Germany 2021
In association with…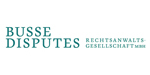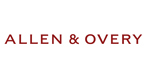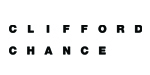 GC Summit Germany 2021
In association with…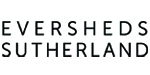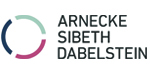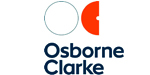 Second medical use claims in Europe: current challenges in prosecution and enforcement
In association with…