Welcome to the third Legal 500 Deutschland newsletter!
We are so pleased to once again bring you key insights from our editorial team, whilst discussing a theme that is relevant to our legal network within Germany. 
In this edition of our newsletter we look at the growing importance and resultant proliferation of Environmental, Social and Governance (ESG) considerations. Nowadays, 21st century thinking mandates that, in order to be more sustainable, companies need to be working more responsibly with an increased awareness around social and ethical issues as well as the environmental impacts of the business. It is not only about recognising these concerns, but also about being able to implement plans to improve on them.
The upheaval experienced across the world due to the Covid-19 pandemic has given firms, and the clients they work with, the chance to press the reset button and re-evaluate their working practices. In this edition of our newsletter we look at some of the ways firms across Germany are approaching the new challenges they face with regard to becoming more socially and environmentally conscious. Our editor, Anna Bauböck, discusses how this keyword, 'sustainability', is working its way into all aspects of firms' business. 
Special thanks to Gero Maatz-Jansen and Dr Peter Miltény, from our sponsor Grünecker, for giving us an insight into their green initiative to become a climate-neutral law firm with the hope that – as one of the first firms to do so in Germany – many others will follow in their footsteps. Thanks are also extended to our contributors Elizabeth Hincapié and Dr Florian Endter for sharing their experiences about implementing ESG strategies and to Timo Spitzer for his observations as to what can be done to help achieve corporate sustainability and what lies ahead. 
Please enjoy this newsletter, a PDF version of this newsletter can be found on the following link:
https://indd.adobe.com/view/6f05a121-4eb0-4487-b610-53508b236757
If you would like to be involved in our newsletters get in touch, via email, with Kate.Mason@legal500.com.
Best wishes, 
Kate Mason
Legal 500 Deutschland Business Development Manager
Editors' message

Anna Baubock,
The Legal 500 Deutschland
Welcome to this third edition of The Legal 500 Deutschland newsletter as we begin another round of research and market analysis of Germany's legal landscape. Many thanks to all firms who have just submitted for the 2022 Deutschland guide. We very much look forward to speaking to you again over the next few months and hearing about the latest news and developments in your practices during what has been another out-of-the-ordinary year in many ways.
During our research and interviews with partners we naturally notice particular themes that gain in prominence from one year to the next. Sustainability, climate change and the environment, broadly speaking, are subject matters that have steadily assumed greater importance in firms' submissions and therefore our analysis of firms' practices.
One buzzword, or rather buzz-acronym, has been ESG with a number of firms forming Environmental, Social and Governance practice groups over the last couple of years. Besides ESG emerging as an important new field of expertise that is in higher demand by clients, there's countless other related topics spreading across multiple practice areas.
Of course in the field of energy it's already longstanding advice on renewable energy but also smart energy and energy storage; banking, finance and capital markets teams are now assisting clients with green bonds and sustainable finance matters; e-mobility remains a hot topic that spans various legal areas; and real estate and construction lawyers are gaining expertise in sustainable real estate and smart or green buildings. We see mandates in connection with sustainable production and sustainable supply chains, and niche know-how ranging from sustainable fashion to sustainable forestry, to name just a few.
It's clear that environmental concerns and considerations have reached every industry, and firms respond to this by providing the necessary legal services. However, as the companies they represent are placing an increasing emphasis on environmentally conscious operations, firms are not only handling the legal work around this but they themselves are also following suit and looking at their own carbon footprints. The legal sector itself also needs to be part of the transformation, and indeed many firms in Germany, and elsewhere, are establishing their own environmental and sustainability initiatives and best practices.
We are excited to share some examples of these developments from both an in-house and law firm perspective on the following pages of this newsletter and look forward to observing this ongoing trend in future years with much innovation doubtlessly yet to come.
---
The law firm perspective
Going Green: GRÜNECKER brings climate neutrality to IP Law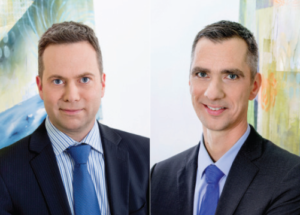 Gero Maatz-Jansen and Dr. Peter Miltényi, Partners at GRÜNECKER
Gero Maatz-Jansen and Dr. Peter Miltényi are both partners at GRÜNECKER, one of Europe's largest and most active intellectual property law firms with offices in Munich, Berlin, Cologne and Paris. GRÜNECKER is one of the first German law firms to achieve certified climate neutrality as a result of its GRÜNECKER goes Green initiative.
What is the motivation behind GRÜNECKER goes Green?
Miltényi: At GRÜNECKER, our goal is to become one of the first climate-neutral law firms in Germany. To achieve this, we have worked with TÜV SÜD, an independent service company, to determine our carbon footprint in accordance with the international PAS 2060 climate neutrality standard. The certification required an inventory of actual or expected emissions and a complete review of infrastructure at the firm's buildings. Finally, a management plan was drawn up to avoid or reduce greenhouse gas emissions.
Maatz: For us, GRÜNECKER goes Green is a project for the next generation and will help determine what our almost 100-year old firm and the world will look like in the next century. We want to make an active contribution to environmental protection and neutralise our carbon footprint in the long term. In addition, we want to reinvest the funds saved through increased resource efficiency and optimisation of our business processes into the company and our employees.
Do you see an increasing demand from clients asking for an environmentally friendly law firm?
Miltényi: We notice that companies are increasingly asking about the sustainability strategy of law firms in pitches and tenders. Not only corporations, but also SMEs and smaller companies expect their service providers to be aware of responsible resource management.
Maatz: Many of our clients have been actively committed to sustainability for years. There is now hardly a company that does not operate in an environmentally conscious way. Our strategy is to continue to reduce our carbon footprint with our own sustainability plan and to follow the example of our clients.
Miltényi: Sustainability is also in focus with regard to employer branding. We see that young talents are increasingly looking for a meaningful workplace instead of just a status symbol. It is important for us to be an employer that cares about the personal development of its employees as well as for the environment and social issues.
Could you please outline the process and the measures GRÜNECKER will be taking to reduce carbon emissions?
Maatz: First of all, we reviewed our current emission levels as of January 2018. This involved looking at different areas, such as direct emissions caused by our office-owned van or indirect emissions caused by electricity and heating. We have been using about 95% green electricity for many years. The conversion of the remaining 5% to reach 100% green electricity already was underway by the end of 2020 and will be completed in the next one to two years. In addition, improved management in the heating of our buildings should enable permanent savings in heating power of an estimated 10% to 20%. This requires technical changes in the respective buildings, which can also be implemented within one to two years.
Miltényi: Another important aspect of our plan is travel. Due to COVID-19, business travel has been almost completely eliminated. Videoconferencing will be maintained, where possible and sensible, even after the end of the pandemic. The European Patent Office (EPO), for example, has completely switched to video conferencing for negotiations in application cases and at least temporarily also in opposition proceedings, so that the need for external travel to the EPO locations in Berlin or The Hague has disappeared.
Are there also long-term measures?
Miltényi: It was particularly important to us that all measures were implemented with a sense of proportion. One example of this is our van. We expect to be able to use the vehicle for another 5 to 10 years. If a van is still needed after that, we plan to purchase an electric vehicle to reduce GHG emissions to zero. This can therefore be expected by 2030. It would not make sense for us to replace the vehicle immediately, as the purchase of a new vehicle would require new resources.
Maatz: The situation is similar with paper consumption. By introducing new processes, we are striving for a continuous reduction in paper consumption over the next few years. However, in order to achieve climate neutrality earlier, one of the two types of paper currently used will be purchased from a manufacturer offering climate-neutral paper as of this year.
Miltényi: Since 100% climate neutrality cannot be achieved here in the short term, it is important for us to offset our emissions by purchasing GHG reduction certificates. Last year, we already supported the San Antonio El Sitio Wind Power Project in Guatemala that manages the installation of wind turbines. We are continuously exploring other and presumably more local ways to reduce and offset GHG emissions which is an exciting and quickly developing area.
Maatz: It's always nice to take a leading role. But in this particular case, we would be pleased to see others following our example very soon.
---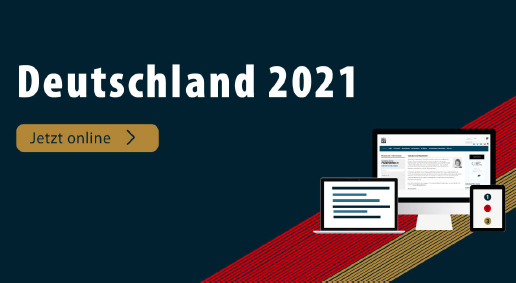 ---
The GC perspective
As ESG (Environmental, Social, and Governance) issues have exploded in importance for companies around the world, sustainability has become the watchword of the forward-thinking in-house legal team. In this edition of The Legal 500 Germany Newsletter, we spoke to some of Germany's most dynamic in-house counsel about what they have done to work more responsibility, and what they think of the overall outlook for ESG in the business world going forward.
As well as going the extra mile on behalf of their companies, our contributors are making waves in their own professional journeys as well. 2020 saw Elizabeth Hincapie take the helm of her own legal team at Harsco Rail after many years of stellar service at Leica Camera. Florian Endter has made several key improvements to his legal function – as you will see below – while contributing to industry events and white papers that aim to improve the way business is conducted.
Timo Spitzer, meanwhile, has kept up the breakneck pace and tireless work ethic that has characterised his career; as well as his responsibilities at Santander, Timo had an article published by Cambridge University Press on sustainable business practices. Very apt for this month's newsletter!
Thank you to our partners Grünecker and all our contributors for making this newsletter possible. Watch this space for further editions covering some of the burning issues facing German in-house counsel in 2021.
---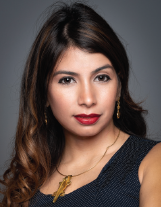 Elizabeth Hincapié, Head of legal EMEA, Harsco Rail Europe
Elizabeth Hincapié talks about automating her team's low-volume work, the process of change and how much ESG has always meant to her.
What have you done in your team to make the work your business does more sustainable?
We just launched our global service desk for legal services that creates lean workflows and enhances efficiencies and synergies within the legal department and its members, who are located all over the world.
This approach also reduces the need to send hard copies to the legal department, demonstrating that documents need not always be printed. We are also investing in automated services which will help us to run an entirely paper free office; the idea behind this is to save valuable resources by means of remote working. This is not only for the members of the legal department but also for our users.
Would you say ESG issues have assumed greater importance for you over the past year or so?
Definitely. The world was already in a process of change which has been boosted by the pandemic; it's no exaggeration to say that companies have increase their awareness for ESG issues across all business lines. For me, this topic has always play an important role, but the broader acceptance of attempts to implement ESG related initiatives is an essential factor that has transformed this area the most in the past year. In particular, I have noticed that colleagues are not only accepting of the implementation of ESG measures but also are actively welcoming of them.
Are younger recruits more aware of sustainability matters, and what other ESG developments do you see happening in the near future?
I am not certain whether or not this is a trend that is more in evidence in younger recruiters. Actually, I truly believe and have seen that this trend has been occupying the agendas of all recruiters across ages. The question of remote work is now openly discussed, so that the radius in which recruiters are searching for suitable candidates has expanded dramatically, and also the wider corporate culture is changing in this regard. Physical presence is no longer as tightly connected to effectiveness, and the possibility of having remote access to all the work tools necessary to perform the tasks assigned is contributing to the goals set as part of the increased ESG targets of the companies, often being often incorporated into internal policies.
---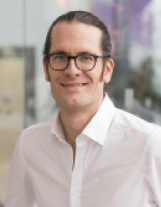 Dr. Florian M. Endter, General Counsel and Finance, Enmacc
Dr Florian Endter discusses his overall strategy towards sustainable work and the development of ESG in the modern business context before examining the need for purposeful work.
What have you done in your team to make the work your business does more sustainable?
My philosophy towards virtual and sustainable work was developed in 2017, and culminated in a paper that I co-authored about the "Three Stages to a Virtual Workforce" in MISQE, Vol. 18 (2019) Issue 1. I've lived this philosophy ever since.
At Enmacc GmbH, a startup in the SaaS platform business that offers professional OTC energy trading for Europe, I work in a near fully digital environment. Unfortunately, the law does not always allow for paper-free processes, especially when it comes to capital market law as well as corporate law. Still, we in the finance, legal and operations team pushed for reducing the remaining physical papers to the minimum. We are also just about to launch our New Work policy that allows for mobile working, and I expect that many colleagues will use this flexibility to commute less post-Covid.
Personally and professionally, I cycle. It frees me from having a car and reduces my carbon footprint, while at the same time keeping me healthy and fit. It also gives me the flexibility to get to most meetings in the city without having to find a parking place or being dependent on public transport.
Would you say ESG issues have assumed greater importance for you over the past year or so?
Environmental, social and corporate governance became of great importance when I learned about the UN Social Development Goals back in 2016. Over the past year, I have seen ESG more and more becoming the standard in the business and public domain through various initiatives. As an example, most big players in the energy sector have committed to a path of reducing their carbon emissions.
At my company we have off-set our travel emissions pre-Covid. When business travel is picking up again, I see two positives. On the one hand there will be less travel. On the other hand, with the travel that does take place more and more organisations will off-set their emissions. This is a radical shift from pre-covid days.
Are younger recruits more aware of sustainability matters, and what other ESG developments do you see happening in the near future?
I see a trend to strive for work with a purpose, especially with younger candidates. However, it is not only the younger generation who are paying more attention to ESG developments. Leaders of all ages are recognising its importance more and more and taking decisions accordingly. It is no longer just about the 'return' itself, but the broader consequences of yielding such a return. To that end, it helps that we as a company are supporting the trading in Guarantees of Origin (GoO), which certify that the energy comes from renewable sources like wind, sun and water.
When it comes to the future, there is already legislation in the EU on sustainability‐related disclosures in the financial services sector, Reg. (EU) 2019/2088 of 27 November 2019. Hopefully Europe will lead the world, which will propel the US forwards and hopefully then also APAC at some stage.
In a couple of years, I am sure that it is standard also for smaller companies to put forward their efforts in environmental, social and corporate governance. Any company not doing it will have difficulties in attracting
and keeping the best talent.
---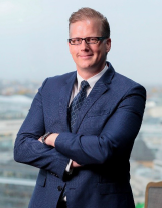 Timo Matthias Spitzer, Head of Legal Corporate and Investment Banking, Germany, Austria, Switzerland and Scandinavia, Santander
Timo Spitzer's efforts to keep his legal function at the cutting edge
How can the in-house legal department contribute to achieving corporate sustainability?
The legal department must act as a pro-active partner to support the business in meeting its transactional objectives with customers in a legally and ethically sound manner. In doing so, legal counsel become respected advisors within the corporation and will be more deeply involved in its strategic decision-making. In gaining the trust of the business, the legal department can better fulfil its main function as a corporate protector and help to ensure the implementation of sustainability-related measures into the day-to-day operations. In that sense, leadership with integrity is crucial to achieving corporate sustainability. This involves compliance not only with formal rules, but also with voluntary ethical standards and values. A breach of integrity can result in severe penalties, or a significant loss of reputation, especially considering the court of public opinion in an age of global media. Leadership with integrity, therefore, is the basis by which the company becomes a desirable partner for all external stakeholders and thus can achieve true corporate sustainability.
In your opinion, which ESG issues have assumed even greater importance over the past year or so?
One aspect that really came to the forefront during the COVID-19 pandemic was the necessity to drive the corporate digitalisation process forward. By forcing most team members to work from remote locations, often across borders, the Coronavirus revealed that many digitalisation efforts up to that point had been less than adequate. Fortunately, corporations and public bodies could often adapt quickly due to the almost instantaneous need for virtual work environments thrust upon all of us by the pandemic. On top of that, climate change still presents an imminent danger to our way of life. Due to the impact of climate change and the greater need for a paradigm shift, especially demanded by the next generation of leaders, environmental factors need to be embedded in daily business decisions.
In practice, this can include, for example, recycling programs, energy-saving plans, carpooling and working from home. What is desirable is a business model that is as close as possible to climate neutrality while still being cost-efficient.
What other ESG factors do you see gaining further emphasis in the near future?
In addition to environmental issues, in particular social factors are on the rise. These concern relationships that a company maintains with employees as well as with external stakeholders. This means that a company ensures that all its employees are fairly compensated, that basic or even supplementary health and pension insurance is available, and that diversity and inclusion are deeply implemented within the corporate framework. Moreover, to be long-term focused, the company provides training and development programs, encourages employee engagement and strives for low employee turnover.
Leadership with integrity is key to having an inspired and motivated workforce to achieve lasting success. With respect to its external stakeholders, the company endeavours to maintain a respectful and engaged relationship with all customers, creditors, suppliers as well as the broader society in which it operates and is committed to implementing a consistent global ethics policy beyond the law.
---
Past events with The Legal 500 Deutschland
Corporate Conversations: the evolving role of GCs – moving beyond a legal support function
Early case assessment and investigations: reducing cost and risk (Germany)
Internal investigations under the proposed association sanctions act – what will companies need to consider in the future?
Upcoming events with The Legal 500 Deutschland
GC Summit Germany 2021
In association with…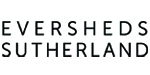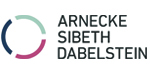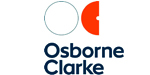 GC Dinner: Munich
In association with…


Early case assessment and investigations: reducing cost and risk (Switzerland)
In association with…


International arbitration – practical guidance for in-house counsel
In association with…


If you would like to find out more about our events please contact Kate.Mason@legal500.com or go to The Legal 500 Events page.