Dr Sven Greulich > Orrick, Herrington & Sutcliffe LLP > Dusseldorf, Germany > Anwaltsprofil
Orrick, Herrington & Sutcliffe LLP
Standorte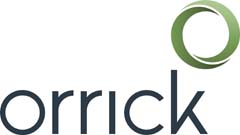 Orrick, Herrington & Sutcliffe LLP
ORRICK-HAUS
HEINRICH-HEINE-ALLEE 12
40213 DÜSSELDORF
Germany
Dr Sven Greulich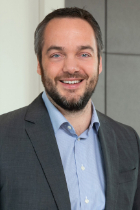 Abteilung
M&A / Private Equity
Position
Dr. Sven Greulich, Partner im Düsseldorfer Büro von Orrick, ist spezialisiert auf komplexe, internationale Technologietransaktionen, M&A-Projekte sowie Private Equity und Venture Capital Investitionen.
Sven Greulich berät junge Technologieunternehmen und ihre Investoren umfassend durch alle Wachstumsphasen. Gemeinsam mit einem internationalen und interdisziplinären Team begleitet er zudem Multinationals bei ihren Expansionsprojekten, Akquisitionen und Restrukturierungen in Europa.
Sven hilft seinen Mandanten, schneller und effizienter an ihr Ziel zu gelangen, und bietet ihnen einen zentralen Zugang zu den Ressourcen einer der weltweit führenden Technologiekanzleien und einem internationalen Netzwerk von Unternehmen und Investoren. Sein Ziel ist es, für seine Mandanten Brücken zwischen Deutschland, dem Silicon Valley und anderen internationalen Technologiezentren zu bauen. Sein besonderes Interesse gilt dabei Corporate Venture Capital und Corporate Innovation Projekten.
Sein juristischer und betriebswirtschaftlicher Hintergrund, Unternehmergeist und die Erfahrung aus mehr als 100 M&A-Projekten und Finanzierungsrunden über viele Branchen hinweg (u.a. Energie, Automotive, IT, High-Tech, Handel und Life Sciences) erlauben es ihm, die strategischen und kommerziellen Ziele seiner Mandanten umfassend zu verstehen und hierfür kreative Lösungen zu finden.
Sven Greulich unterstützt ehrenamtlich diverse Gründerinitiativen wie die Prepare! The Entrepreneurship Academy und ist regelmäßiger Gastdozent an der WHU Otto Beisheim School of Management zu Venture Capital Finanzierungen und rechtlichen Aspekten von Corporate Venture Capital Strukturen.
2017 hat die Financial Times In ihrem europaweiten Legal Innovation Report die Arbeit von Sven Greulich im Bereich Corporate Venture Capital als "herausragend" und mit einer europaweiten Top 3 Platzierung gewürdigt. 2017 und 2018 wurde er zudem vom international führenden Branchendienstleister Acritas mit dem ACRITAS STAR LAWYER AWARD ausgezeichnet. Im Legal500 Ranking 2018 für EMEA wird Sven Greulich für "mid-sized international Corporate M&A deals (€100m-€500m)" empfohlen.
Sprachen
Ausbildung
Kellogg School of Management at Northwestern University in cooperation with WHU Otto Beisheim School of Management, Executive Master of Business Administration, 2014
Hochschule St. Gallen, Executive School of Management, Technology and Law, Diplom der Betriebswirtschaftslehre , Certificate of Advanced Studies in Management, 2012
University of Canterbury, Christchurch, Neuseeland, LL.M. – Master of Laws, 2007
Oberlandesgericht Hamburg, Zweites Staatsexamen, 2006
Universität Münster, Rechtswissenschaftliche Fakultät, Dr. jur., 2004
Universität Münster, B.S., Economics, 2004
Universität Münster, Erstes Staatsexamen, 2002
Anwalts-Rankings
(Führende Namen)
Orrick, Herrington & Sutcliffe LLP berät deutsche und internationale VCs, Corporates und Start-ups zu einer großen Bandbreite an Venture Capital-Fragestellungen, von Finanzierungsrunden über Add-on-Akquisitionen bis hin zu Exits und dem Börsengang. Durch die enge Zusammenarbeit mit US-Kollegen ist man auch für die Begleitung internationaler Transaktionen gut aufgestellt, wobei hier insbesondere Jörg Ritter, der vor allem in den Bereichen Software und Life Sciences agiert, und Praxisleiter Sven Greulich aktiv sind. Personell konnte das Team einige Änderungen verzeichnen: So wurde Christoph Rödter (Schwerpunkt auf der Technologie- und Life Sciences-Branche) im Januar 2022 zum Partner ernannt und Damien Simonot (Fokus auf Unternehmenstransaktionen im Tech-Bereich) wechselte im Juli desselben Jahres von Skadden, Arps, Slate, Meagher & Flom LLP ins Team.
Internationale Transaktionen bilden den Geschäftskern von Orrick, Herrington & Sutcliffe LLP, dessen China- und Indien/Nahost-Desks die Beratung zu grenzüberschreitenden Sachverhalten vereinfachen. Die Praxisgruppe ist hierbei auf die Begleitung von Technologieunternehmen bei Unternehmenskäufen und -verkäufen sowie Joint Ventures spezialisiert, ist jedoch ebenso im Bereich Private Equity und Venture Capital tätig; in diesem Rahmen berät Praxisleiter Thomas Schmid vordergründig Technologie- und Life Sciences-Unternehmen. Oliver Duys ist der Ansprechpartner für Immobilientransaktionen und ist ebenso wie Sven Greulich insbesondere in Venture Capital-Deals und Joint Ventures versiert.
Die Gesellschaftsrechtspraxis von Orrick, Herrington & Sutcliffe LLP fokussiert ihre Beratung auf Unternehmen der Technologie-, Infrastruktur- und Finanzbranchen, wobei man sowohl diverse Start-ups als auch etablierte internationale Unternehmen vertritt. Die von Thomas Schmid (Gesellschafts- und Kapitalmarktrecht) geleitete Praxisgruppe ist zudem an der Schnittstelle zu Restrukturierungs- und Insolvenzbelangen sowie kapitalmarkt- und aktienrechtlichen Angelegenheiten aktiv und begleitet des Weiteren grenzüberschreitende Joint Ventures und Venture Capital-Transaktionen mit gesellschaftsrechtlicher Expertise. Jörg Ritter vertritt Unternehmen bei streitigen Auseinandersetzungen, während Oliver Duys und der im Januar 2022 zum Partner ernannte Christoph Rödter in M&A-Transaktionen, VC-Deals sowie Um- und Restrukturierungen erfahren sind; Sven Greulich begleitet Technologieunternehmen bei ihren Expansionsprojekten in Europa und den USA sowie im Rahmen internationaler Restrukturierungen.
Lawyer Rankings
Top Tier Firm Rankings
Firm Rankings